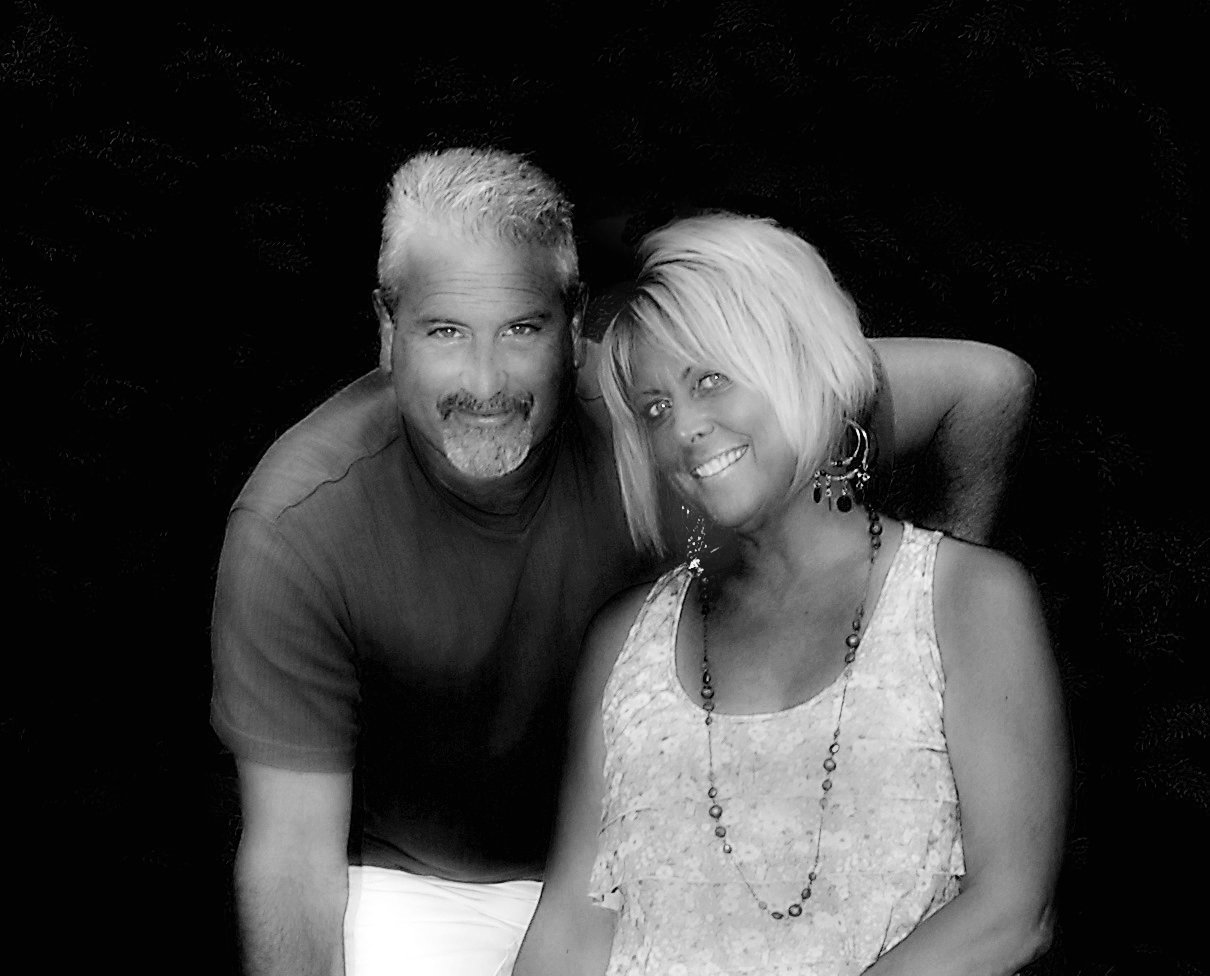 Logan Wells & Jerry Colosimo duo variety show!!!!
**PROMO VIDEO - CLICK HERE!!
and Logan Wells & Midnight Blue with Bruce Walker - on keyboard and Patti Ann vocalist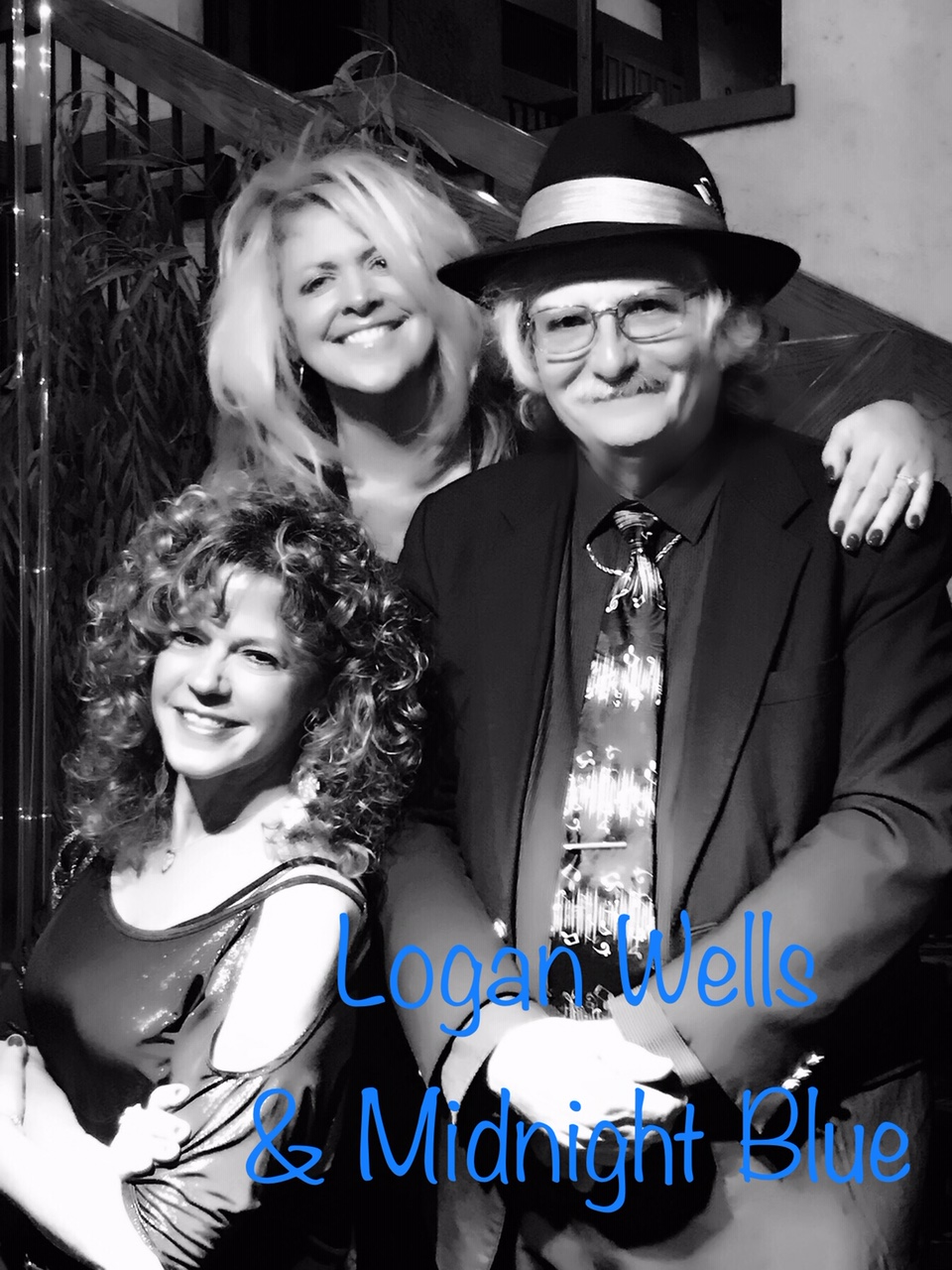 click here for link to promo video for Logan Wells & Midnight Blue
**NEW!!
Logan Wells is now offering duo shows with
Little Billy Fischer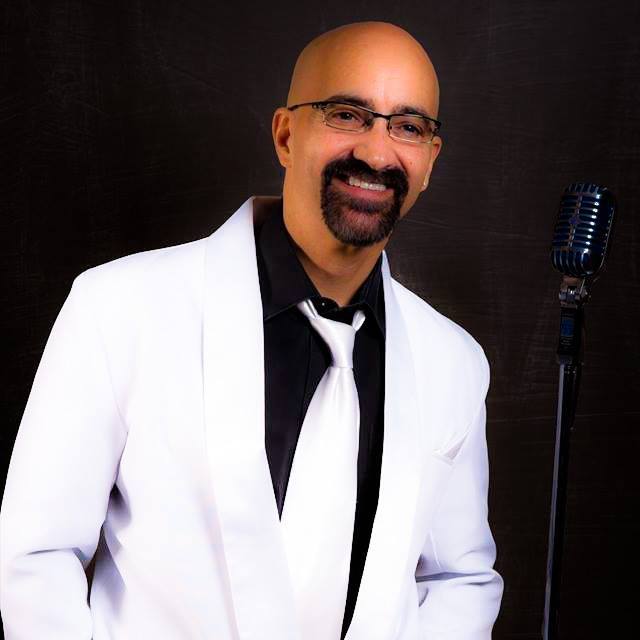 and Ronnie Clinton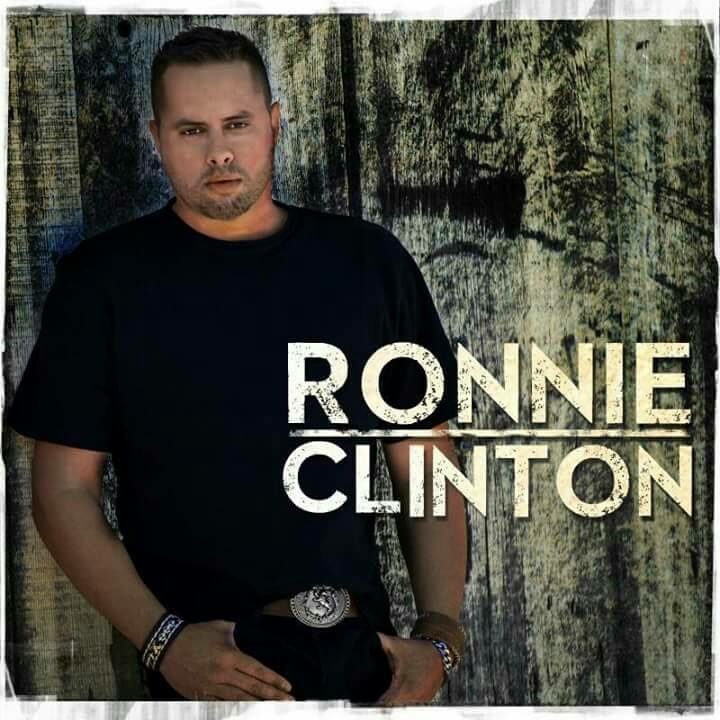 and Bruce Walker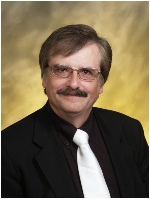 PROMO VIDEO OF ALL DUO PARTNERS AVAILABLE
click on the above link to view promo video

Click here to hear demo sample of Logan Wells & Jerry Colosimo Variety show (This may take a few moments to load the mp3 file)
Click here for demo .mp4 file high quality (This may take a few moments to load the .mp4 file)
Click here for demo .wav file high quality (This may take a few moments to load the .wav file)

more info to follow shortly!

Logan Wells performs a variety of musical genres and can tailor a show to whatever a clients needs.... performing as a single, duo or with a full band. Clubs, resorts, cruise ships, casinos, theatres, corporate functions, private parties, fairs, festivals and community concerts & Weddings. Also offering two tribute shows - A Tribute to Patsy Cline and a Women in Country show that tells the story of Patsy or the first ladies of country thru narrative and song which is perfect for theaters, casinos, main show rooms, and corporate dinner shows.
Logan Wells has performed professionally for over 24 years. She has played a wide variety of venues – headlining her own public concert appearances at community events, fairs, festivals, clubs, and theatres throughout the country. Although she has toured the country initially with a country band, for the last 12 years Logan has expanded her repetoire to a WIDE VARIETY OF MUSICAL GENRES! She has shared the stage with Shenandoah, Joe Diffie, Deana Carter, Marty Stuart, JM Montgomery, Billy Dean, Sammy Kershaw, Sawyer Brown, Kevin Sharp, Sonnie Geraci, Terri Clark, Ty Herndon and legendary artists, Bill Anderson and Ray Price. Logan made her debut appearance at the Las Vegas Hilton main showroom in 2003 as a headliner, as well as Mandalay Bay during the CMA awards in May 2004. Logan was asked by the White House staff to perform at President George W. Bush's election rally in Westlake, OH to over 30,000 people and was so impressed by the performance, she was asked back to perform for First Lady, Laura Bush, at the IX center in Cleveland, OH.
Jerry has been entertaining audiences in the Northern Ohio area for over 20 years. He loves interacting with the audience engaging them with a wide range of genres making sure everyone hears "that song" they love. Jerry's vast experience, energy, enthusiasm and complimentary vocals make him a perfect partner with Cleveland's own, Logan Wells, entertaining audiences all over the country as both a duo act
or with a full band.
Logan Wells & Jerry Colosimo perform a wide variety of musical styles to please audiences of all ages. From Frank Sinatra, Patsy Cline, Neil Diamond, Stevie Nicks, The Temptations, Aretha Franklin, ZZ Top, Lady Gaga, Karen Carpentar, Huey Lewis, Janis Joplin…….

Pop, Country, Folk, Blues, Rock, Jazz, Oldies, Big Band to Gospel... with an over 2500+ song repertoire this dynamic duo can cover it all and will leave you wanting more!!
Bands, Detroit
voted one of top 3 bands in Detroit, MI
Over 2500+ song repertoire- this is just some of the songs we do:
A Bottle of Wine and Patsy Cline - Marsha Thornton
Accidentally In Love – Counting Crows
Addicted to Love – Robert Palmer
Ain't No Sunshine , Bill Withers/Eva Cassidy
Ain't That A Kick In The Head – Dean Martin
Aint To Proud To Beg - Temptations
A Little Past Little Rock , Lee Ann Womack
A Little Too Late , Tanya Tucker
Alabama Song – The Doors
Alejandro - Lady Gaga
All The Way - Frank Sinatra
All that Jazz - musical, Chicago
All Summer Long – Kid Rock
Already Gone, Sugarland
Always , Patsy Cline
Amazed - Lonestar
American Girl – Tom Petty
American Pie , Don McClean
Another One Bites The Dust - Queen
Another Saturday Night – Jimmy Buffett
Any Way You Want It, JourneyCounting
A Picture of Me Without You , George Jones/Lorri Morgan
As Usual - Brenda Lee
At Last , Etta James
At The Hop – Danny and The Juniors
Autumn Leaves , Eva Cassidy
Baby Come to Me - James Ingram/Patti Austin
Baby Its Cold Outside, Ray Charles/Betty Carter
Back in Baby's Arms , Patsy Cline
Back In The USSR – The Beatles
Bad Moon Rising - CCR
Bad Romance - Lady Gaga
Bang The Drum – Todd Rundgren
Barely Beaten Broken Heart , Patty Loveless
Battle Hymn of Love , Kathy Mattea
Because You Love Me , Jo Dee Messina
Beer For My Horses – Toby Keith
Being With You - Smokey Robinson
Before He Cheats , Carrie Underwood
Before The Next Teardrop Falls , Freddy Fender
Beverly Hills - Weezer
Bill Bailey , Patsy Cline
Birthday - Beatles
Black Velvet , Allanah Myles
Blue Bayou , Linda Rondstadt
Blue Eyes Cryin in the Rain , Willie Nelson
Blue Moon of Kentucky , Patsy Cline
Boogie Shoes – KC & The Sunshine Band
Boogie Woogie Bugle Boy , Andrew Sisters
Boot Scootin' Boogie , Brooks & Dunn
Born To Be Wild – Steppenwolf
Brandy – Looking Glass
Break Up Song – Greg Kihn
Brick House , Commodores House – Commodores
Bring on the Rain - Jodee Messina
Brown Eyes Blue , Crystal Gayle
Brown Eyed Girl , Van
Bye Bye - Jo Dee Messina
Call Me The Breeze – Lynyrd Skynyrd
Can't Buy Me Love – The Beatles
Can't Get Enough of You Baby – Smash Mouth
Can't Help Falling In Love , Elvis Presley
Can't Take My Eyes Off Of You – The Four Seasons
Centerfold – J Geils
Chain of Fools - Aretha Franklin
Changes In Latitude , Jimmy Buffet
Chattahoochie , Alan Jackson
Cheeseburger in Paradise – Jimmy Buffett
Chicken Fried, Zac Brown Band
Coal Miners Daughter, Loretta Lynn
Coat Of Many Colors , Dolly Parton
Cocaine , Eric Clapton
Come Away With Me , Norah Jones
Come Dancing – The Kinks
Come Fly With Me – Frank Sinatra
Come Monday , Jimmy Buffett
Copacabana , Barry Manilow
Could I have this Dance , Anne Murray
Cowboy's Sweetheart , Patsy Montana
Count Me In , Deanna Carter
Crazy , Patsy Cline
Crazy Dreams , Logan Wells/Patsy Cline
Crazy Little Thing Called love - Queen
Crazy Train – Ozzy
Cruisin' , Huey Lewis/Gwyneth Paltrow
Cruisin – Smokey Robinson
Cry Me A River - Diana Krall
Crying , Roy Orbison
Cupid - Sam Cooke
Cupid Shuffle , line dance
Daddys Hands , Holly Dunn
Dannys Song , Anne Murray
Daydream Believer – The Monkee's
Delta Dawn, Tanya Tucker
Desperado , Eagles
Devil With The Blue Dress/Good Golly Miss Molly – Mitch Ryder
Did I Shave My Legs for This , Deanna Carter
Disco Inferno – The Trammps
Do You Love Me – The Contours
Don't Be Cruel - Elvis
Don't Be Stupid , Shania Twain
Don't Bring Me Down - ELO
Don't Change - INXS
Don't Close Your Eyes , Keith Whitley
Don't It Make My Brown Eyes Blue, Crystal Gayle
Don't Know Why , Norah Jones
Don't Stop Believin', Journey
Don't You Forget About me – Simple Minds
Down at the Twist and Shout , Mary Chapin Carpenter
Dream Dream Dream - Everly Bros
Dreams , Fleetwood Mac
Drops Of Jupiter - Train
Dust in the Wind - Kansas
Eight Day's A Week – The Beatles
Eighteen Wheels , Kathy Mattea
Edge of Seventeen - Stevie Nicks
End of the World, Skeeter Davis
Even God Must Get the Blues , Jo Dee Messina
Evening In Roma – Dean Martin
Every Little Thing She Does is Magic – The Police
Every Time He Says Grace , Logan Wells
Everybody Love's Somebody Sometimes – Dean Martin
Every Body Must Get Stoned – Bob Dylan
Everybody Wants You – Billy Squire
Except for Monday , Lorri Morgan
Far Away, Carol King
Faded Love , Patsy Cline
Fat Bottom Girls - Queen
Feel Like Makin' Love , Bad Company
Feeling Alright – Joe Cocker
Felecia No Capecia – Louis Prima
Fever – Michael Buble
Fever , Peggy Lee
Fields of Gold , Sting/Logan Wells
Fifty Ways to Leave Your Lover , Paul Simon
Fins , Jimmy Buffett
Fire , Pointer Sisters
Fire & Rain – James Taylor
Fly Me To The Moon , Frank Sinatra
Folsom Prison Blues , Johnny Cash
Fool #1 , Brenda Lee
Foolin Around , Patsy Cline
Footloose – Kenny Loggins
Forget you - Gwenyth Paltrow/ Cee Lo Green
For Good - Broadway musical, Wicked
Free Fallin – Tom Petty
Friends In Low Places – Garth Brooks
Fun, Fun, Fun – The Beach Boys
Get Down On It – Kool & The Gang
Get Down Tonight – KC & The Sunshine Band
Get Ready - Temptations
Gimme One Reason to Stay here - Tracy Chapman
Gimme Some Lovin – The Blues Brothers
Give Me Three Steps – Lynyrd Skynrd
Glory Days – Bruce Springteen
Go Away , Lorri Morgan
God bless the Broken Road - Rascall Flatts
God Bless the USA , Lee Greenwood
Goin Gone , Kathy Mattea
Going To A Go Go – Smokey Robinson
Good as I was To You , Lorri Morgan
Goodie Tw Shoes – Adam Ant
Grandpa , The Judds
Great Balls Of Fire , Jerry Lee Lewis
Half Enough – Lorri Morgan
Harper Valley PTA- Jeannie C Riley
Harvest Moon – Neil Young
Have You Ever Been Lonely , Patsy Cline/Jim Reeves
Have I Told You Lately , Van Morrison/Rod Stewart
Having A Party – Southside Johnny
Heart of The Matter – Don Henly
Heart of Rock and Roll – Huey Lewis
Heartaches , Patsy Cline
Heatwave, Martha Reeves & The Vandella's
He Called Me Baby Baby , Patsy Cline
He Thinks I Still Care , George Jones
Heatwave , Martha Reeves & The Vandellas
Hello I Love You – The Doors
Help – The Beatles
Help Me Rhonda – The Beach Boys
Help Me Make It Through The Night , Sammi Smith
Here for the party - Gretchen Wilson
Here We Go Again , Ray Charles & Norah Jones
Here Comes The Sun - Beatles
Hey Bartender , Blues Brothers
Hit Me With Your Best Shot , Pat Benatar
Hit The Road Jack - Ray Charles
Home - – Michael Buble
Honey I'm Home , Shania Twain
Honky Tonk Woman – Rolling Stones
Hot Legs – Rod Stewart
How Can I Help You To Say Goodbye , Patty Loveless
How Do I Get There From Here , Deanna Carter
How Do I Live – Trisha Yearwood
Hungry Heart – Bruce Springsteen
Hurt So Good – John Mellencamp
I Ain't Missin' You - John Waite
I Can't Explain – The Who
I Can See Clearly Now , Johnny Nash
I Can't Make You Love Me , Bonnie Raitt
I Do – J Geils
I Don't Want To , Logan Wells
I Don't Want To Go Home – Southside Johnny
I Fall To Pieces , Patsy Cline
I Feel Good – James Brown
I Feel Lucky , Mary Chapin Carpenter
If I Die Young - The Band Perry
I Like It, I Love It – Tim McGraw
I Love This Bar – Toby Keith
If You're Not in It For Love , Shania Twain
I Honestly Love You , Olivia Newton John
I Hope You Dance , Lee Ann Womack
I Only Have Eyes for You – The Flamingo's
I Just Fall in Love Again , Anne Murray
I Want a New Drug – Huey Lewis
Is She Really Going Out With Him – Sugar Ray
I'm a Believer - The Monkee's
I Want To Be Sedated – The Romones
Imagine That , Patsy Cline
Im Sorry , Brenda Lee
In The Garden , Logan Wells Gospel
In The Summertime , Mungo Gerry
Innamorata – Dean Martin
I Run to You - lady antebellum
It Ain't Me Babe, Bob Dillon
I Told You So, Carrie Underwood
I Try to Think About Elvis , Patty Loveless
It Had To be You – Harry Connick Jr.
It Wasn't God Who Made Honky Tonk Angels , Logan Wells
It's A Heartache , Bonnie Tyler
It's All Over Now – The Rolling Stones
It's Five O'Clock Somewhere – Jimmy Buffett
It's Only Rock & Roll – The Rolling Stones
It's So Easy , Linda Ronstadt
It's Five O'clock Somewhere, Jimmy Buffet/Alan Jackson
It's Your Love – Tim McGraw
I've Got a Crush on You , Linda Rondstadt
I've Got The World On A String - Frank Sinatra
I've Got You Under My Skin , Frank Sinatra
I Want You to Want Me, Cheap Trick
I Will Always Love You , Dolly Parton
I Will Remember You , Sara McLaughlin
I Will Survive , Gloria Gaynor
Jack and Diane – John Mellencamp
Jaded - Aerosmith
Jailhouse Rock , Elvis
Jealous Again – The Black Crows
Jenny Jenny 867-5309 – Tommy Tutone
Jessie's Girl – Rick Springfield
Johnny B. Goode , Chuck Berry
Jolene , Dolly Parton
Jump – Van Halen
Jump, Jive, And Wail , Brian Setzer/Louis Prima
Just A Closer Walk , Patsy Cline Gospel
Just Another Last Goodbye , Logan Wells
Just A Gigolo , Louis Prima/David Lee Roth
Just The Way You Look Tonight , Frank Sinatra
Just My Imagination - Temptations
Just What I Needed – The Cars
Kayleigh - Marillon
Kansas City , Standard
Keep Your Hand's To Yourself – Georgia Satellites
Killing Me Softly - Roberta Flack
Kissing A Fool - – Michael Buble
King Of The Road , Roger Miller
Kokomo – The Beach Boys
La Bamba , Richie Valens
Lady Is A Tramp , Frank Sinatra
Lady of Knock - traditional Irish
Land Of 1000 Dances – Wilson Pickett
Landslide , Stevie Nicks/Dixie Chicks
Lay Around and Love on You , Lari White
Layla , Eric Clapton
Leavin on a Jet Plane , Peter, Paul & Mary
Leavin on Your Mind , Patsy Cline
Lets Fall in Love , Diana Krall
Let's Get It On – Marvin Gaye
Lets Go To Vegas , Faith Hill
Lets Give Them Something To Talk About , Bonnie Raitt
Let's Stay Together – Al Green
Lights , Journey
Life Is A Highway – Rascal Flats
Listen To The Music – Doobie Brothers
Listen to the Rhythm of the Falling Rain - Ricky Nelson
Little Ole Wine Drinker Me – Dean Martin
Little Sister , Elvis
Little White Church - Little Big Town
Lola – The Kinks
Lonesome Me , Don Gibson
Long Neck Bottle , Garth Brooks
L-O-V-E , Natalie Cole
Love at the Five and Dime , Kathy Mattea
Love Can Build a Bridge , The Judds
Love Her Madly – The Doors
Love Is The Drug – Roxy Music
Love Me Like You Used To , Tanya Tucker
Love Me Two Times – The Doors
Lovesick Blues , Hank Williams Sr.
Lovin, Touchin, Squeezin – Journey
Luck Be A Lady Tonight - Frank Sinatra
Lyin To the Moon, Trisha Yearwood
Mack The Knife , Bobby Darin
Mama He's Crazy , The Judds
Man I Feel Like a Woman , Shania Twain
Margaritaville , Jimmy Buffet
Mary Did You Know , Logan Wells Gospel
Me & Bobby McGee , Janis Joplin
Memories Are Made Of These – Dean Martin
Mercy - Duffy
Midnight Hour – Commitments Version
Minute By Minute – Doobie Brothers
Missing You , John Waite
Mombo Italiano – Dean Martin
Moondance , Van Morrison
Moondance - – Michael Buble
Mr Pitiful – Commitments Version
Mustang Sally , Wilson Pickett
My Girl , Temptations
My Heart Will Go On, Celine Dion
My Sharona – The Knack
My Way - Frank Sinatra
Never Again Again , Lee Ann Womack
Ney York, New York - Frank Sinatra
Nobody Does It Better, Carly Simon
Nodementicar – Dean Martin
No Matter What – Badfinger
No No Song – Ringo Starr
No Place That Far , Sara Evans
Nothing But The Wheel, Patti Loveless
Oh What A Night – The Four Seasons
Old Cape Cod , Patti Page
Old Time Rock & Roll – Bob Segar
On Broadway - George Benson
On the Radio , Donna Summer
Once Bitten Twice Shy – Great White
One For The Road - Frank Sinatra
One Small Miracle, Bill Anderson
One Way or Another - Blondie
Only The Good Die Young – Billy Joel
Only the Lonely - Roy Orbison
Only You - The Platters
Oooo Baby Baby , Linda Rondstadt
Open Arms - Journey
Paradise by Dashboard Light - Meatloaf
Part of that World - Disney/Little Mermaid
Passionate Kisses - Mary Chapin Carpentar
Peel me A Grape , Diana Krall
Pennies From Heaven - Frank Sinatra
Pinball Wizard – The Who
Pink Cadillac
People Are Strange – The Doors
Play That Funky Music , Wild Cherry
Please Please Me – The Beatles
Poker Face - Lady Gaga
Pretty Woman , Roy Orbison
Proud Mary , CCR
Quando, Quando, Quando - – Michael Buble
Reach Out (I'll Be There) – The Four Tops
Radar Love – Golden Earring
Return To Me – Dean Martin
Rainy Days & Mondays , Karen Carpentar
Red Neck Woman, Gretchen Wilson
RESPECT - Aretha Franklin
Revolution – The Beatles
Rhiannon , Fleetwood Mac
Roadhouse Blues – The Doors
R.O.C.K. In The USA – John Mellencamp
Rock Around The Clock , Bill Haley
Rock This Town – Stray Cats
Rockin Good Way - Brooks Benton/Dinah Washington
Rock And Roll High School – The Ramones
Rock Me Gently – Andy Kim
Rocky Mountain Way - Eagles
Rocky Top
Rollin in the Deep - Adele
Rose Garden , Lynn Anderson
Runaround Sue , Dion & The Belmonts
Runnin Down a Dream – Tom Petty
Same Old Song – The Four Tops
San Antonio Rose , Patsy Cline
Sara , Stevie Nicks
Save A Horse Ride A Cowboy – Big & Rich
Save the Best for Last , Vanessa Williams
Save The Last Dance - – Michael Buble
Sea Of Love , Honey Drippers
Second That Emotion – Smokey Robinson
Sentimental Journey , Doris Day
Separate Ways, Journey
September – Earth, Wind & Fire
Seven Lonely Days , Patsy Cline
Shake It Up – The Cars
Shake Your Bootie – KC & The Sunshine Band
Shakin – Eddy Money
She's Got You , Patsy Cline
She's in Love With the Boy , Trisha Yearwood
She Think's My Tractor's Sexy – Kenny Chesney
Shining Star – Earth, Wind & Fire
Should I Stay or Should I Go – The Clash
Shook Me All Night Long – AC/DC
Shut Up & Drive , Chely Wright
Silver Spring , Stevie Nicks
Since I Saw Her Standing There – The Beatles
Sitting on The Dock of The Bay – Otis Redding
Smile - Michael Jackson/Standard
Smooth , Santana
Snowbird , Anne Murray
Someday I'll Lead Parade -Patty Loveless
Someday You'll Want Me to Want You , Pat Boone
Somekind of Wonderful – Grand Funk
Someone Like You - Adele
Something in Red , Lorrie Morgan
Somewhere Beyond The Sea – Bobby Darin
Somewhere Over the Rainbow -
Somewhere Tonite , Highway 101
Son Of A Preacher Man , Dusty Springfield
Soul Man – Blues Brothers
South of the Border , Patsy Cline
So Wrong , Patsy Cline
Stand Back , Stevie Nick
Stand By Your Man , Tammy Wynette
Stuck Like Glue - Sugarland
Stupid Cupid - Patsy Cline
Stay, Sugarland
Steppin Stone – The Monkeys
Still the One , Shania Twain
Stop Draggin My Heart Around - Tom Petty/Stevie Nicks
Stone In Love , Journey
Straighten Up and Fly Right
Strange , Patsy Cline
Strawberry Wine , Deanna Carter
Stray Cat Strut – The Stray Cats
Strut – Bob Segar
Stuck Like Glue - Sugarland
Suds In the Bucket, Sara Evans
Summerwind , Frank Sinatra
Summer of 69 – Bryan Adams
Superstar , Karen Carpentar
Superstition – Stevie Wonder
Surfin Safari – The Beach Boys
Sway with Me - Michael Buble
Sway With Me – Dean Martin
Sweet Caroline – Neil Diamond
Sweet Dreams , Patsy Cline
Sweet Dreams are Made of These, Annie Lennox
Sweet Home Alabama – Lynyrd Skynyrd
Sweet Home Chicago , Blues Brothers
Squeeze Box – The Who
Surrender – Cheap Trick
Tainted Love – Soft Cell
Tears of a Clown – Smokey Robinson
Take Me As I Am , Faith Hill
Takin Care of Business – BTO
Talk To You Later – The Tubes
Teddy Bear – Elvis
Tempted - Squeeze
Tennessee Waltz , Patti Page
Tenth Avenue Freezeout – Bruce Sprinsteen
Tequila Sunrise - Eagles
That's Amore - Dean Martin
That's Life - Frank Sinatra
That's Another Story , Logan Wells
That's What I Like About You , Trisha Yearwood
That's Life , Frank Sinatra
The Angels Cried – Alan Jackson
The Chain - Fleetwood Mac
The Dance – Garth Brooks
The Fool , Lee Ann Womack
The Impression That I Get – The Mighty, Mighty Bosstones
The Long Run - Eagles
The Nightengale , Trisha Yearwood
The Only Sound I Heard , Eva Cassidy
There He Goes , Patsy Cline
The Rose , Bette Midler
These Arms, Dwight Yoakum
The lady Is a Tramp Frank Sinatra
The Seasons Never End , Logan Wells
The Shake , Neal McCoy
The Song Remembers When , Trisha Yearwood
The Sweetest Gift , Trisha Yearwood/Logan Wells
The Wanderer – Dion
The Way – Fastball
The Way You Look Tonight - Frank Sinatra
The Woman in Me, Shania Twain
This Train , Logan Wells
Three Cigarettes , Patsy Cline
Ticket To Ride - Beatles
Til I Can Make it On My Own - Tammy Wynnette
Time After Time - Cyndi Lauper, Eva Cassidy
Tips of My Fingers , Bill Anderson
Titanic theme , Celine Dion
Took The Words Right Out Of My Mouth - Meatloaf
To Make You Feel My Love - Garth Brooks
Tonite You Belong to Me - Lawrence Welk
Top of the World , Karen Carpenter
To Sir with Love , Lulu
Tornado - Little Big Town
Track of My Tears – Smokey Robinson
Tra la la Triangle , Patsy Cline
Try A Little Tenderness – Commitments Version
Turning Japanese – The Vapor
Tush – ZZ Top
True Love , Patsy Cline
Twist and Shout – Beatles
Two Pina Colada's – Garth Brooks
Unchain My Heart – Joe Cocker
Unchained Melody , Righteous Brothers Under The Boardwalk , Drifters
Undo It - Carrie Underwood
Unforgettable , Nat & Natalie Cole
Valentine , Martina McBride
Vertigo – U2
Volcano – Jimmy Buffett
Wade In the Water , Logan Wells Gospel
Walk Away Joe , Trisha Yearwood
Walkin' After Midnight , Patsy Cline
Wanderer , Dion & The Belmonts Wayward Wind , Patsy Cline
What'll I Do , Linda Rondstadt
What a Wonderful World - Eva Cassidy/Louie Armstrong
What I Like About You – The Romantics
When Will I Be Loved, Linda Rondstadt
When You're Smiling – Louis Prima
Where've You Been , Kathy Mattea
Whiskey If You Were a Woman , Highway 101
Whispering Winds , Logan Wells
White Liar - Miranda Lambert
Will You Still Love Me Tomorrow, Carol King
Will You Still Love Me Tomorrow , Carol King
Wish You Were Here – Pink Floyd
Witchcraft - Frank Sinatra
Wonderful Tonight – Eric Clapton
Wonder Wall - Oasis
Working For The Weekend – Lover Boy
Why Can't He Be You , Patsy Cline
Why Don't We Get Drunk & Screw – Jimmy Buffett
X's & O's , Trisha Yearwood
YMCA – Village People
You And Me And A Bottle makes Three Tonight – Big Bad Voodo Daddy
You Belong To Me , Gogi Grant
You Can Leave Your Hat On – Joe Cocker
You Don't Bring Me Flowers , Barbara Streisand & Neil Diamond
You Don't Know Me - – Michael Buble
You Lie - The Band Perry
You May Be Right – Billy Joel
You Really Got Me – Van Halen
You'll Never Find - – Michael Buble
Young At Heart - Frank Sinatra
Your Cheatin Heart , Hank Williams Sr.
Your Love – The Outfield
You Send Me - Sam Cooke
You're In My Heart – Rod Stewart
You're Only Cheatin' You , Logan Wells
You're Stronger Than Me , Patsy Cline
You're So Vain , Carly Simon
You've Got A Friend , Carol King
You've Got What It Takes, Dinah Washington & Brooks Benton
You've Lost That Lovin Feeling – Rightous Brothers
Zoot Suit Riot , Cherry Poppin' Daddies Holiday tunes:
Winter Wonderland
Merry Christmas Darling
Jingle Bell Rock
Silver Bells
Marshmallow World
Rockin Around the Christmas Tree
The Christmas Song
Blue Christmas
I'll Be Home for Christmas
It's Christmas Time Pretty Baby
Let It snow
Jingle Bells
Baby It's Cold Outside
I'm Dreaming of a White Christmas
Oh Beautiful Star
There's a New Kid in Town
Away In a Manger
Have Yourself a Merry Little Christmas
It Wasn't His Child
I'll Be Home for Christmas
Auld Lang Syne
Irish tunes:
Sonny, Irish Folk Tune
Maggie, Irish Folk Tune
Oh Danny Boy
After All These Years, Irish Folk Tune
Irish Wedding Song
Pretty Little Girl from Omagh
Blue Hills of Brefni
Too Ra Loo Ra Loo Ra - Irish Lullaby
McNamara's Band
The Unicorn Song
Who Threw the Overalls in Mrs. Murphy's Chowder
When Irish Eyes are Smilin