We do have our two tribute shows- Tribute to Patsy Cline and Women in country, but we also play a wide variety of music! Click for -VIDEO OF VARIETY MUSIC SHOW
- check out the Logan Wells variety show link above
We do casino's, resorts, weddings, private parties, corporate functions, community concerts, senior centers and assisted living communities, retirement communities, dances, church socials......give us a call to help with your entertainment needs! 440-582-3996

BIO

The ability to capture and connect immediately with any audience is a result of her warm interactive style, a superb vocal ability, and a stage presence achieved only by seasoned performers. Logan has performed professionally for over 25 years. She first discovered her vocal talents singing karaoke at a neighborhood block party, where she hid behind the speakers, so no one would know who was singing! Shortly after that, she entered and won countless vocal contests. Industry professionals suggested she develop not only her vocal talents, but her natural songwriting ability as well.
Logan is now very much accustomed to the spotlight. Although Logan has toured the country initially with a country band, the last 12 years she has expanded her repetoire to a WIDE VARIETY OF MUSICAL GENRES! She has played a wide variety of venues - headlining her own public concert appearances at community events, fairs, festivals, as well as sharing the stage with Shenandoah, Joe Diffie, DeanaCarter, Marty Stuart, JM Montgomery, Billy Dean, Sammy Kershaw, Sawyer Brown, Kevin Sharp, Sonni Geraci, Terri Clark, Marc Chesnutt and legendary artists, Bill Anderson & Ray Price.
- Logan Wells has headlined in the main showroom at the Las Vegas Hilton
- headlined at Mandalay Bay during the CMA awards
- Logan joined forces with Ty Herndon & Daryl Singletary to two sold-out shows of over 10,000 fans and headlined with Doug Stone at the Geauga County Fair Grandstand.
- Logan headlined her own sold-out productions at the Sandusky State Theatre & The Renaissance Theatre in Mansfield, OH.
- Since then, Logan has been on the road nationally, performing with Brad Paisley at The Chataqua Institute, NY as well as performing her shows in many theaters throughout the United States.
- Logan's performance at Lakeside's Hoover Auditorium drew over 2,000 fans
- Logan performed to sold out show of 1300 seats at the Macomb Center of Performing Arts near Detroit, MI.
- Logan has recorded her original songs with a Nashville Record Label, and has released four self-produced CD's as well.
- Logan has made numerous TV and radio appearances, & was invited to the Mid-Am Truck Show to be a guest and interviewed by legendary D.J./Songwriter Bill Mack on XM Satellite Radio. Bill Mack has added Logan's songs to his syndicated radio program that is played on over 800 radio stations nationwide as the New Power Discovery Artist sponsored by Chevron Oil and Overdrive Magazine.
-Logan was asked by the White House staff to perform for President George W. Bush in Westlake, OH to over 30,000 people and was so impressed by the performance, she was asked back to perform for the first lady, Laura Bush, at the IX center in Cleveland, OH. She was asked back again by the white house to perform for McCain/Palin in Cleveland, OH 2008.
Her good looks & relaxed, warm stage presence help her to create a fast friendship with her audience. Logan has all the ingredients to emerge as the recording industry's new superstar!
Introducing Logan Wells.
Logan Wells - Merry Christmas Darling
Christmas CD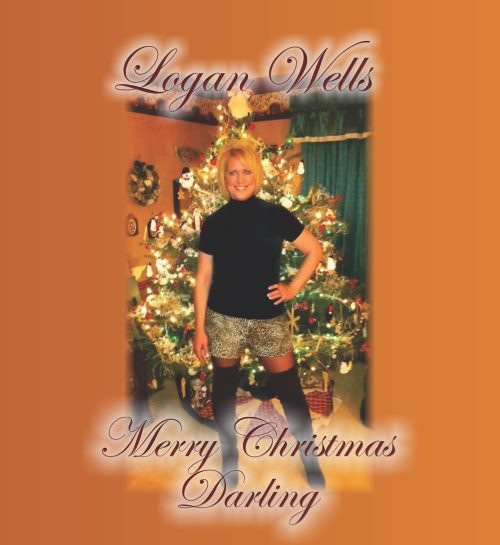 click here for more info on cd!!
Call now for your 2023/2024 bookings!!!
Theatres, clubs, private parties, weddings, corporate events! Remember, we perform a VARIETY of music and can tailor a show to our clients needs!
We offer a special Holiday show ! Call now!
**Youtube channel! NEW!!! Logan Wells - The Singing Chef & Homemaker
Video on how to's on favorite recipes and homemaking tips!!!
Logan Wells
|
Create Your Badge
Check out the myspace website
Visit our myspace website- easy to view video's, pic's, soundwaves, schedule, blogs!!
We are from Cleveland, OH but perform nationwide!
Bands, Detroit
voted one of top 3 bands in Detroit, MI